Holistic Hair and Skincare in Hayes Valley
Consisting of a Haircut and Barber Facial using the Church Ritual Skincare Regimen, the Sunday Service is our signature offering.
We start with a hair and face consultation, and based on your desired hairstyle and skin type, your barber will then provide a full haircut, styling service, and take you through Church's 3-Step Skincare Regimen, the Church Ritual.
At Church we typically use a combination of scissors and clippers, depending on the haircut requested. For those who prefer the look of a scissors only haircut, our barbers specialize in providing scissor cuts layered and styled to perfection.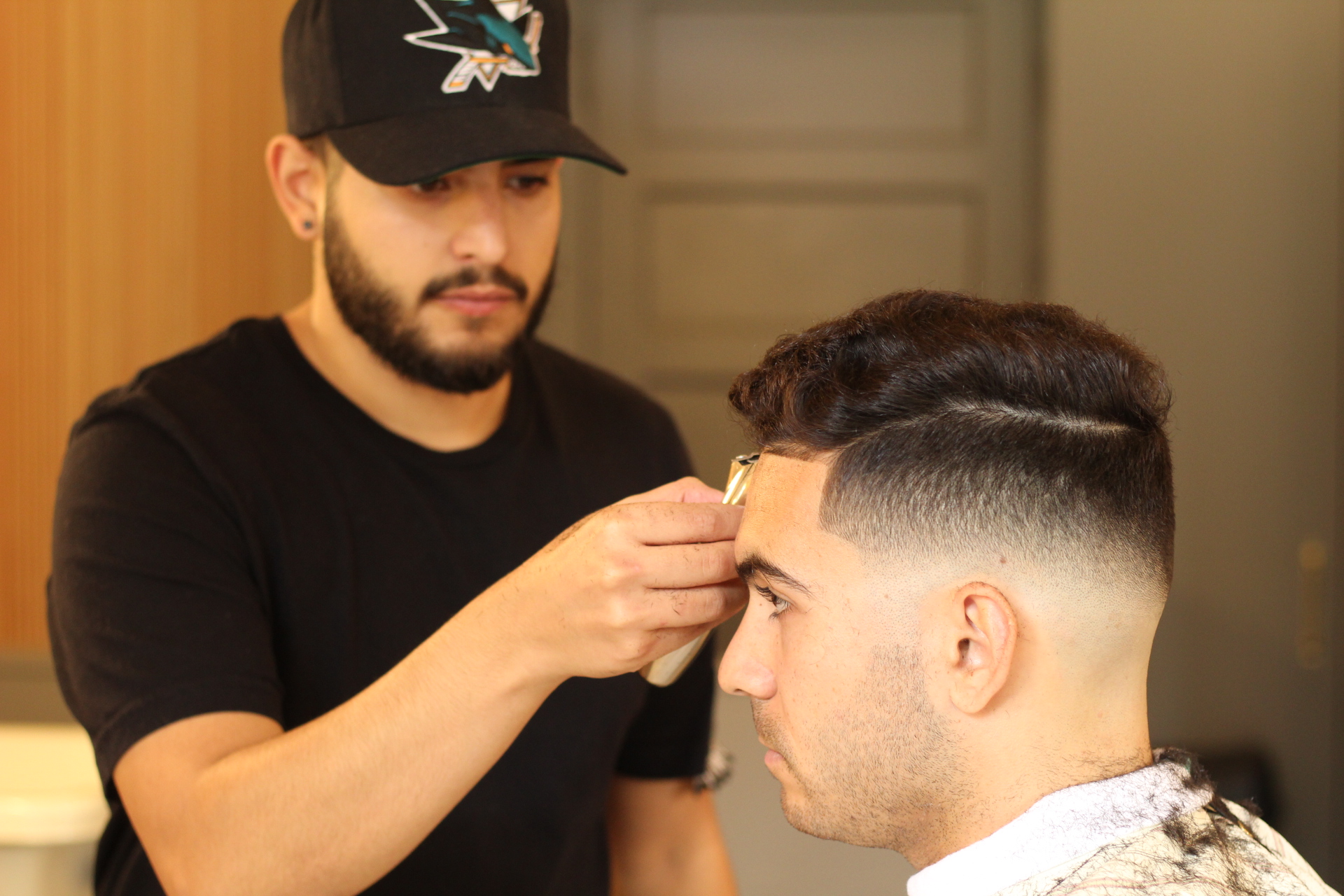 At Church we specialize in Fades, a favorite of many of our most consistent clientele. From Bald Fades to taper fades, and everything in between, Church Barbers give the best fades in SF. For those who just need the sides cleaned up periodically, and don't need the top cut, order a clean up to stay fresh in between cuts.
One of our most frequent requests, the Bald Fade is a fade that goes down to the bare skin, highlighting the detail of the perfect fade.
Church Straight-Razor Shave
At Church our shave gel is 100% botanical and made locally in small batches, like all Church products. The Church Straight-Razor shave is our take on the classic barber shop shave, updated with Church's premium line of skincare products.
The Church beard trim is finished with a straight-razor and includes a series of hold and cold compresses using towels dipped in precious essential oils like Neroli and Rose.